All Posts
BRINK Picks: The Best in Media, Tech, Fashion, Film + More
The BRINK offices are filled with a dozen creatives who are interested in wildly different stuff. Because of this, I'm often finding out about something amazing that I would never have heard of if one of my colleagues didn't rave about it or recommend it to me. I figured some of you outside of BRINK would benefit from hearing our reviews and ultimate picks too. So, I've cobbled together what each of us thinks are the three best things in media, music, film, gaming, fashion, etc. and I'm sharing our BRINK Picks for fall 2016 with you below…
---
Josh, Strategy Director
The Get Down on Netflix: Netflix's most expensive series ever completely flopped and the rumor is season 2 has been cancelled. I believe this is a crying shame. So I need you to stop what you are doing and go watch this show so we can try to salvage this! It's everything the mediocre Vinyl on HBO should have been. And with the opening of the African-American History Museum in DC this past weekend, it's perfect timing to enjoy a unique, quirky drama about one of black America's greatest contributions to the world.
Nikon KeyMission 360: It's a prosumer grade VR camera for $500. 4k video, waterproof, shockproof, freezeproof. This is the second wave of consumer grade VR camera after the homemade GoPro rigs and Ricoh Thetas that are so 2015. And boy does it look awesome! Though not as great as the next wave a year from now will be, but such is life of an early adopter.
IBM World of Watson: Chathura and I are going next month to this big IBM conference at the Mandalay Bay (Vegas baby) and you should too. Why? Because the most explosive industry over the next decade will be artificial intelligence and cognitive computing and Watson is poised to be the most accessible entry into it. BRINK will be building smartass chatbots in no time.
Patrick, Senior Strategist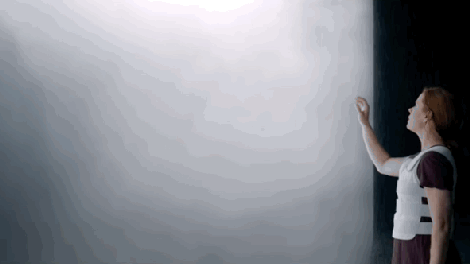 Arrival: Sci-fi movie getting a bunch of hype from TIFF, it's like a Terrence Malick version of Contact, and Amy Adams and the Aliens are going to give us all a lesson in humanity.
Jay Z: Hova has been pretty silent recently, letting Queen Bey dominate pop culture with Lemonade et al, but he's coming back hard with a reportedly done and titled 13th album, and also, allegedly, set to release a six-hour mini-series on the Emmett Till story that sparked the Civil Rights Movement. Expect the freshest political advocacy campaign in support.
The First Presidential Candidate Debate: Call it a Rumble in the Electoral Jungle, the first debate at Hofstra University was intense. As those of you who are still watching the race know, it's getting super hype as we all look with bated breath at Election Day 2016 and the potential catastrophic results for the future of our country.
Justine, Coordinator
Adidas Ultra Boosts: While they're running kicks, sneakerheads eye each other when spotting Boosts on the streets. Not to mention a true industry fanatic knows hypeworthy silhouettes such as the creams or Wood Wood collaboration. By far the comfiest footwear I own.
Adidas NMDs: One word describes the popularity of this shoe: obsessed. While Adidas continues to produce a variety of colors and versions of the shoe, consumers break websites to buy this highly coveted sneaker. I own three versions of these, but I have a friend who doesn't even collect sneakers that owns seven pairs in different colorways.
Adidas AlphaBounce: The runner-up to the Boost technology: the Alphabounce. Sneakerheads questioned its potential success and while the shoe remains easily buyable, a true fanatic will offer a courteous nod if seen on the streets. Still, I'm unable to incorporate the speck pattern into my everyday attire and refuse to purchase them all hype aside.
Sean, Developer
Werner Herzog, "Lo and Behold : Reveries of the Connected Age": This movie for me feels like the last time that humans will be able to describe the internet so completely.
Fatima Al Qadiri's album "Brute": Reminds me of music from late 90s educational software, thinly veiled as video games, but also some poignant political commentary.
Paul Ford, "What is Code": I know this article is from last year but it's pretty epic. It definitely seems like a small education in the history of code. The storytelling is thorough and humorous. It's also programmatically fun.
Jim, Senior Producer
Yamaha's 2017 R6: The new lineup was released and looks amazing.
Pizza Subreddit: Like homemade pizza? Then get on my level or check out this subreddit to see other people's creations and maybe snag some tips and tricks to improve your pizza game.
Witcher 3: I'm playing through Witcher 3 on PC as I wait for Battlefield 1 to come in October. Both of these are must plays for 2016.
Chat, Senior Developer
Apple Watch 2: I've been using a smart watch since Google launched the first modern day smart watch in mid 2014. I found it very convenient and kind of an essential tech gadget. But since I moved to Apple Watch i had some doubt about it. UI wasn't great. Not water resistant and didn't do much (compared to Google). But with the introduction of WatchOS 3, Apple made it really good. A complete overhaul of the UI made is user friendly and convenient. Improved the battery life. And most of all. Also new hardware is water resistant. And track swimming. Above all they show the courage to ditch their first failed watchOS versions and start new instead of trying to hanging on it.
Amazon Echo: This is a major step towards home automation that started out as a simple idea. Many people thought it's going to be a useless piece of tech, but they were proved wrong. With increasing third party app support, it has grown a lot during the past year. Even Google and Apple are now working on their own versions.
Google Assistant: An extension to the already powerful Google, this is a next step intelligent personal assistant.
Kai, Senior Developer
Batkid Begins: This movie is in my top three right now because it shows that there is a lot of good in a lot of people despite how much corruption and awfulness consumes the minds of so many idiots.
Zeitgeist: And this movie is in my top three because it shows the corruption and awfulness of so many idiots.
Unreal 4 Engine: I like this because despite all my hopes and dreams being crushed when roboVM ceased existence and libgdx no longer has a "one codebase to rule them all" solution, Unreal 4 engine still seems to have an option to deploy to all popular platforms using one engine… which unfortunately may require knowing c++ to modify, but hey, had to learn Java for libgdx so what else is new? Could be promising though.
John, Art Director
Sonic Youth – Sugar Kane: Released in 1992, this video was directed by Nick Egan who designed album covers for The Clash, Iggy Pop, Bob Dylan and Psychadelic Furs (and many more). It was shot backstage at a Perry Ellis fashion show, featuring a collection designed by Marc Jacobs . It's also the first film appearance for Chloë Sevigny
Sonic Youth – Bull in the Heather: Released in 1994, this video was directed by Tamra Davis who also directed music videos for Hüsker Dü and Black Flag and went on to direct Billy Madison and Half-baked (to name a few). It features Kathleen Hanna, of Bikini Kill and Le Tigre fame, dancing around like the badass she is.
Sonic Youth – Sunday: Released in 1998, this video was directed by Harmony Korine who wrote Kids and wrote/directed Gummo, Mister Lonely and Spring Breakers. It features everybody's favorite child star Macaulay Culkin as well as his ex-wife, Rachel Miner.
Caroline, Engagement Director
"You Must Remember This" podcast: Host Karina Longworth does an insanely good job of sifting through accounts of tinseltown to construct a narrative of untold or forgotten Hollywood stories from the 20th century (mostly the first half) and make it into what I'm willing to call the best podcast out right now. I got into YMRT when they did a series on how the Manson Family's intermingled with Hollywood characters, and then did a full-on deep dive into every other episode. Not a single one disappoints. I'd recommend starting with the MGM Stories series. This podcast inspired me so much that I created a weekly gathering with some friends to re-watch old movies now that we are more aware of the batshit crazy stuff that was going on in stars like Joan Crawford, Lana Turner and John Garfield's personal lives at the time they created some of the most iconic films.
Os Gêmeos "Silence of Music" show at Lehmann Maupin gallery in NYC: I was in NYC recently and had the chance to check out these twin brothers' installation. Os Gêmeos used every nook and cranny of the gallery, making a stimulating monument to their native Brazil and early hip hop. There are lots of striking oil paintings embellished with sequins but really, nearly every medium is utilized to create an hyper-color, street-inspired, distinctly Os Gêmeos fantasy space. You have until October 22nd to see it for yourself. If you are anywhere near or are going to be near Chelsea, it's worth the trip.
Spring 2017 Ready-to-Wear: Gucci: New York Fashion Week boasted some truly thrilling fashion shows this year but the true standout for me is Gucci. The revered design house continued their 70s-reminiscent, embellished-to-the-gills feel from last season. That shit got me super excited the first time around and with this iteration, everything got completely dialed in and taken the whole thing up a notch – making everything more voluminous, more textural, more gleefully bonkers. I saw the last collection at Dover Street Market and was drooling over the perfect lilac sheer dresses and fluorescent knits but I think that pale yellow, embroidered caped suit they sent down this go-round might make me actually faint if I saw it in person.
Jeff, Creative Tucson Director
"Art as Experience" by John Dewey: This book was originally delivered as the first William James Lecturer at Harvard. Super good. It covers esthetics, talking about architecture, sculpture, painting, music and literature.
Angel Olsen, "MY WOMAN": Angel Olsen's new album "MY WOMAN" is on my must-listen list and is on frequent rotation for me at the moment.
Kikagaku Moyo: Lately, I've been devouring all things Japanese psychedelic rock, from the 1960's to contemporary cuts. Namely, the band Kikagaku Moyo.
David, BRINKvision VP
Christine: This upcoming film and Sundance favorite focuses on the tragic story of Christine Chubbuck (played by Rebecca Hall), the news anchor from the 70's that killed herself on live TV. Antonio Campos is the director; he also directed Simon Killer and After School previously.
In Heaven Everything is Fine: The Unsolved Life of Peter Ivers and the Lost History of New Wave Theatre: This is an excellent book about the late great Peter Ivers who wrote the song Lady in the Radiator in Eraserhead, and many more films including Airplane. Hosted a New Wave Theatre with bands like Black Flag, Dead Kennedys, Fear, Circle Jerks and ghost hosts like Chevy Chase, David Lynch, Steve Martin and others. He was found murdered in 1983 in his apartment. The mystery of his death is still unsolved.
Diat, "Positive Energy": This awesome German band recently played a show in Tucson. Heavily influenced by first wave post-punk, I'd describe them as Joy Division meets Bauhaus meets Modern English.